GALAXY TAB S 8.4 REPAIRS IN READING
If your Samsung Galaxy Tab S 8.4 (SM-T700) has a broken screen Mountain Stream are here to repair your tablet for you and return it to you promptly.
The screen/digitiser and LCD on these devices are a fused unit. Basically they are glued together with absolute precision by the manufacturers. While it may be technically possible to separate the Digitiser and LCD, the possibility of damaging the LCD and the care and time required do not make it an economically viable repair.
We are also able to replace smaller components such as cameras, speakers, flex cable, micro USB connectors etc.
Please see below for our fixed prices for repairs. Prices are inclusive of parts and return standard postage or personal delivery. For other Samsung Galaxy Tab S 8.4 repairs please request a quote by email, phone or by using our enquiry form.
We can arrange free collection and return of your tablet in RG1, RG2, RG4, RG5, RG6 and parts of RG7, RG10,RG30 & RG31 (depending on distance).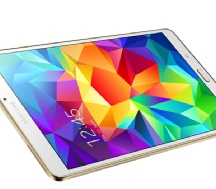 www.mountainstreamltd.co.uk

ALL PRICES BELOW ARE INCLUSIVE OF PARTS, LABOUR AND RETURN OF YOUR SAMSUNG TAB S 8.4 IN PERSON OR BY POST. PRICES DO NOT INCLUDE ANY PRE-REPAIR DIAGNOSIS.
DIGITISER & LCD ASSEMBLY - £212.95
BATTERY REPLACEMENT - £62.45
REAR COVER PANEL REPLACEMENT - £TBD
MICRO USB POWER BOARD REPLACEMENT - £52.45
FOR A PRICE ON REPLACING ANY OTHER SAMSUNG GALAXY TAB S 8.4 COMPONENT PART PLEASE CALL, EMAIL OR USE OUR ENQUIRY FORM.
GIVEN THE COST OF SOME REPLACEMENT PARTS WE MAY REQUIRE PAYMENT IN PART OR FULL PRIOR TO REPAIR. WHERE DEBIT/CREDIT CARDS ARE USED FOR PAYMENT WE RESERVE THE RIGHT TO WAIT FOR THE PAYMENT TO CLEAR BEFORE ORDERING PARTS & COMMENCING REPAIRS.
SAMSUNG GALAXY TAB S 8.4/SM-T700 REPAIR PRICES


Copyright © Mountain Stream Ltd 2012-2017. Registered in England. Company Registration Nr: 7951320



LIKE US - FOLLOW US - RECOMMEND US
Mountain Stream Ltd source only the highest quality replacement parts and, where possible, these will be OEM parts. Please be wary of very low cost repairs as the low cost usually indicates the use of sub-standard replacement parts which will not be as good as, or last as long as, quality replacement parts.
Please note that all repairs require opening the phone which may invalidate OEM warranties. Customers are strongly advised to check the status of any warranties before engaging any 3rd party to repair their phones. Mountain Stream Ltd accept no liability for checking warranty status or for the voiding of any warranties.




Close This Page
174 Castle Hill
Reading
RG1 7RP

SAMSUNG SM-T700 REPAIRS IN READING