iPAD PRO 10.5" REPAIRS IN READING
A1701/A1709
If your iPad Pro 10.5" screen is cracked or the LCD has missing pixels, is bleeding or has just plain packed up on you, Mountain Stream can repair your iPad quickly and get you up and running again.
The iPad Pro 10.5" has a bonded screen, meaning the digitiser & LCD are glued together. The replacement screen assemblies are very expensive. As all other parts are under the fragile screen we do not offer any other repairs on this device, unless the repair includes broken screen replacement. Please see below for our fixed price for screen repairs. Prices are inclusive of parts and personal collection/re-delivery.
We can arrange free collection and return of your iPad in RG1, RG2, RG4, RG5, RG6 and parts of RG7, RG10,RG30 & RG31 (depending on distance).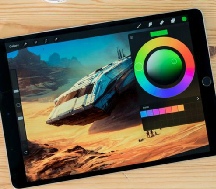 www.mountainstreamltd.co.uk


Copyright © Mountain Stream Ltd 2012-2017. Registered in England. Company Registration Nr: 7951320



LIKE US - FOLLOW US - RECOMMEND US
RETINA DIGITISER & LCD REPLACEMENT - £310.95
BATTERY REPLACEMENT - £N/A
WiFi BACK COVER REPLACEMENT - £N/A
WiFi/4G BACK COVER REPLACEMENT - £TBD
For other iPad Pro 10.5" (2017) repairs please call, use our enquiry form or mail us at enquiries@mountainstreamltd.co.uk.
GIVEN THE COST OF REPLACEMENT PARTS WE MAY REQUIRE PAYMENT IN FULL OR PART PRIOR TO ORDERING. WHERE DEBIT/CREDIT CARDS ARE USED FOR PAYMENT WE RESERVE THE RIGHT TO WAIT FOR THE PAYMENT TO CLEAR BEFORE ORDERING PARTS & COMMENCING REPAIRS.
Please check your iPad model nr before calling. The model nrs for iPad 10.5" (2017) are A1701 (WiFi) and A1709(4G). These can be found on the rear casing of your iPad.
iPAD PRO 10.5" (2017) REPAIR PRICES
iPAD PRO 10.5" REPAIRS IN READING
A1701/A1709

Mountain Stream Ltd source only the highest quality replacement parts and, where possible, these will be OEM parts. Please be wary of very low cost iPad repairs as the low cost usually indicates the use of sub-standard replacement parts which will not be as good as, or last as long as, quality replacement parts.
Please note that all iPad repairs require opening the device which will invalidate Apple warranties. Customers are strongly advised to check the status of any warranties before engaging any 3rd party to repair their iPad. Mountain Stream Ltd accept no liability for checking warranty status or for the voiding of any warranties.





Close This Page
174 Castle Hill
Reading
RG1 7RP