iPHONE 5/5S REPAIRS IN READING
If your iPhone 5/5S/5C has a broken screen or LCD Mountain Stream are here to repair your phone for you and return your repaired iPhone to you promptly.
The screen/digitiser and LCD on the iPhone 5/5S/5C are a fused unit. Basically they are glued together with absolute precision by the manufacturers. Although, technically, they can be separated and replaced individually this process is extremely painstaking and the chances of dust or air bubbles getting trapped between the two layers is high. For this reason it is better to replace the whole assembly using the highest quality replacement parts, which is what we do.
We can also replace dead or dying batteries or other broken components, such as your iPhone 5 series camera, antenna, home button etc. Please see below for our fixed prices for repairs. Prices are inclusive of parts and collection/delivery.
We can arrange free collection and return of your iPhone in RG1, RG2, RG4, RG5, RG6 and parts of RG7, RG10,RG30 & RG31 (depending on distance).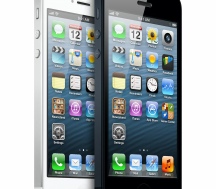 www.mountainstreamltd.co.uk


iPHONE 5 (A1428/A1429/A1442) REPAIR PRICES
SCREEN/DIGITISER REPLACEMENT - £77.95*
BATTERY REPLACEMENT - £52.95*
PLEASE CALL FOR A QUOTE IF YOU REQUIRE REPLACEMENT OF OTHER INTERNAL PARTS SUCH AS CAMERA. SPEAKERS etc. *PLEASE NOTE, THE PRICES MARKED* ARE FOR OEM QUALITY REPLACEMENT PARTS. IF YOU ARE HAPPY TO ACCEPT NON-OEM PARTS, REPAIR PRICES CAN BE REDUCED
iPHONE 5S (A1453/A1457/A1518/A1528/A1530/A1533) REPAIR PRICES
iPHONE 5C REPAIRS IN READING


Copyright © Mountain Stream Ltd 2012-2018. Registered in England. Company Registration Nr: 7951320


LIKE US - FOLLOW US - RECOMMEND US
For all other Iphone 5, 5S & 5C repairs please call or use our enquiry form for a quotation.
Mountain Stream Ltd source only the highest quality replacement parts and, where possible, these will be OEM parts. Please be wary of very low cost iPhone repairs as the low cost usually indicates the use of sub-standard replacement parts which will not be as good as, or last as long as, quality replacement parts.
Please note that all iPhone repairs require opening the phone which will invalidate Apple warranties. Customers are strongly advised to check the status of any warranties before engaging any 3rd party to repair their iPhones. Mountain Stream Ltd accept no liability for checking warranty status or for the voiding of any warranties.
SCREEN/DIGITISER REPLACEMENT - £77.95*
BATTERY REPLACEMENT - £52.95*
PLEASE CALL FOR A QUOTE IF YOU REQUIRE REPLACEMENT OF OTHER INTERNAL PARTS SUCH AS CAMERA. SPEAKERS etc. *PLEASE NOTE, THE PRICES MARKED* ARE FOR OEM QUALITY REPLACEMENT PARTS. IF YOU ARE HAPPY TO ACCEPT NON-OEM PARTS, REPAIR PRICES CAN BE REDUCED
iPHONE 5C (A1456/A1507/A1516/A1529/A1532) REPAIR PRICES



Close This Page
174 Castle Hill
Reading
RG1 7RP

SCREEN/DIGITISER FULL ASSEMBLY REPLACEMENT* - £77.95*
BATTERY REPLACEMENT - £52.95*
PLEASE CALL FOR A QUOTE IF YOU REQUIRE REPLACEMENT OF OTHER INTERNAL PARTS SUCH AS CAMERA. SPEAKERS etc. *PLEASE NOTE, THE PRICES MARKED* ARE FOR OEM QUALITY REPLACEMENT PARTS. IF YOU ARE HAPPY TO ACCEPT NON-OEM PARTS, REPAIR PRICES CAN BE REDUCED